Russia's foreign ministry has condemned the EU's call for Europe-based airlines to avoid Belarusian airspace, calling it completely irresponsible.
Spokeswoman Maria Zakharova, commenting after Russia had denied entry to two airlines that planned to avoid Belarus, said passenger safety was at risk.
EU leaders had acted after Belarus forced a Ryanair plane to divert and land in the capital, Minsk.
A Belarusian dissident journalist and his girlfriend were then arrested.
The EU's 27 leaders met this week and demanded the immediate release of Roman Protasevich and Sofia Sapega. The G7 group of nations has also called for "immediate and unconditional release".
The UN's civil aviation agency has said it will launch a "fact-finding" investigation into Belarus's actions, and whether there had been any breach of international aviation law.
No reason was given for Moscow's decision to refuse access to flights from Air France and Austrian Airlines. Other flights from Poland and Germany this week were not affected.
And on Friday, Russia's aviation authority allowed entry to several European airlines bypassing Belarus, including Austrian Airlines, although Air France did cancel another Paris-Moscow flight.
A statement from Russia's federal aviation agency said airlines that did change routes might have to await longer clearance times.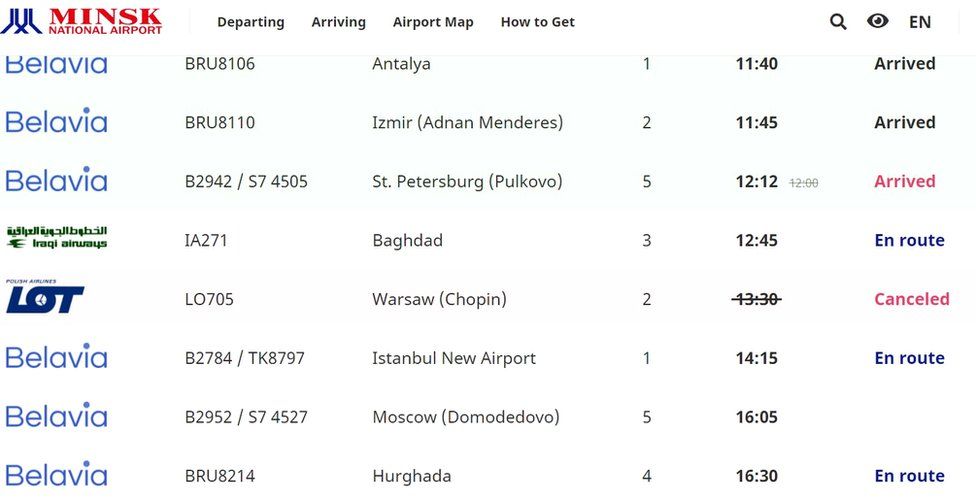 Russia is Belarus's biggest ally and President Vladimir Putin is set to discuss the unfolding crisis with Belarus leader Alexander Lukashenko in the Black Sea resort of Sochi on Friday.
It is their third meeting this year.

A meeting of allies, but not friends

Up till now Alexander Lukashenko has been masterful at playing on the Kremlin's fears and phobias of the West, presenting himself as Russia's first line of defence against alleged external threats. Claiming – without proof – that Nato, the US, Europe are plotting to gobble up Belarus, and then move on to Russia.
So, in the face of Western sanctions, in Sochi he will expect President Putin to back him politically and, crucially, financially. Especially since Russia and Belarus are, on paper at least, part of a union state.
But although the two men are political allies, close friends they are not. There have been plenty of squabbles in the past. For years Moscow has been irritated by Mr Lukashenko's attempts to play Russia off against the West. The Kremlin views him as something of a loose cannon.
After the Ryanair jet drama and the arrest of two passengers, it's unclear what message the leader of Russia will be sending to the leader of Belarus.

In a Facebook post, the foreign ministry spokeswoman denounced EU leaders for deciding to "redraw the routes of hundreds of flights in a single day, creating colossal problems for its citizens".
Austria's foreign ministry said Russia's actions against the airline on Thursday had been "absolutely incomprehensible".
On Friday, the rules were relaxed as Austrian Airlines flight OS601 from Vienna was given permission to land in Moscow and left at 10:14 (08:14 GMT).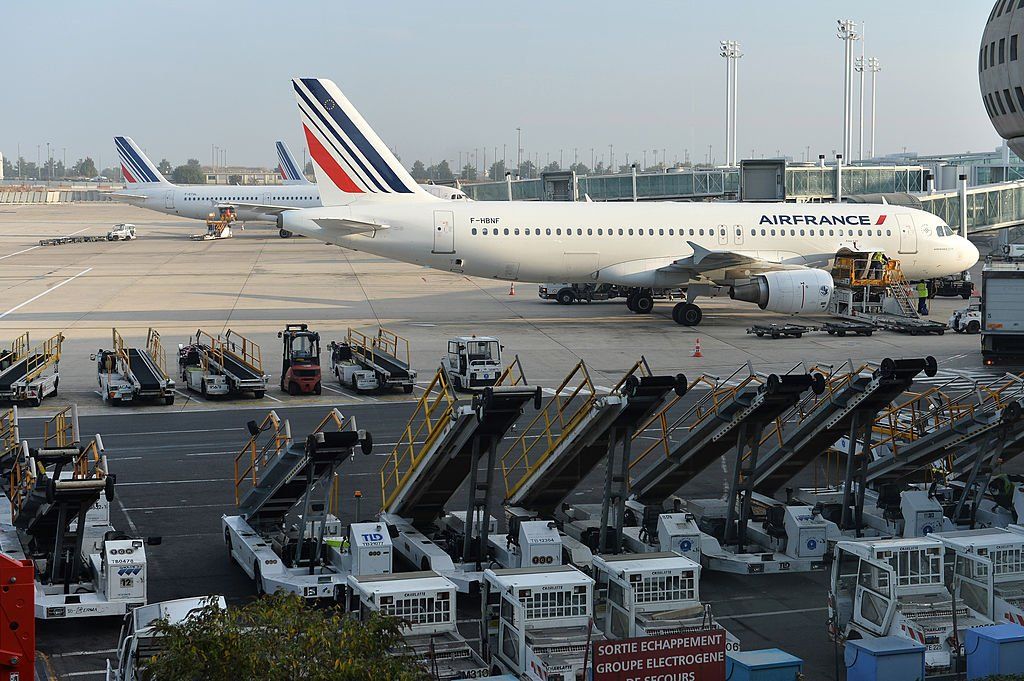 Among the EU's immediate measures is a ban on Belarusian airlines over the airspace of its 27 member states.
Further sanctions are still being assessed on officials in Mr Lukashenko's government and Belarusian economic sectors in particular.
EU foreign ministers met in Portugal on Thursday and defence ministers were discussing measures on Friday.
Ukraine is also banning Belarus-registered planes from its airspace from Saturday, having banned flights to and from Belarus on Wednesd.
Belarus will lose out on millions of dollars a year in over-flight fees as a result of European airlines avoiding its airspace.
The EU measures have also hit Belarus carrier Belavia, which has cancelled 12 European routes until 30 October. The BBC's Sarah Rainsford described lengthy queues outside Belavia offices on Thursday as Belarusians scrambled to get refunds for their tickets.
Flight-tracking website Flightradar24 showed a spiral holding pattern of one Belavia flight on Wednesday as it tried, and failed, to enter Polish airspace.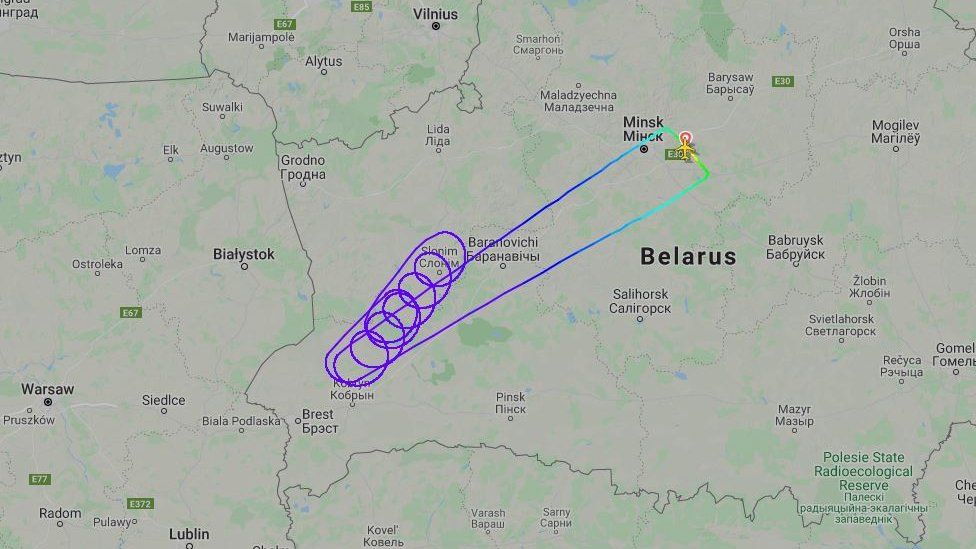 In common with the rest of the EU, Poland has banned Belarus flights from flying over its territory. The BBC has contacted Belavia for clarification on why it turned back.