The V&A museum's Epic Iran show is the first British exhibition for a long time to give an overview of how Iran's complex culture developed over thousands of years. And its curator hopes it's a way to get visitors to think beyond Tehran's recent tensions with the west.
When a major exhibition of Persian art opened in London in 1931 it was the first chance for Britain to study up close the culture of a country little understood by non-Iranians. (It wasn't until a few years later that the word Iran replaced the established name Persia.)
The V&A's Tim Stanley says it's regrettable that Britain then waited another 90 years to re-explore Iran's multi-faceted and fascinating artefacts. The new London show, which he has co-curated, covers five millennia of history and culture.
"Yet you still have to ask how much better our understanding is today than in the 1930s," he adds.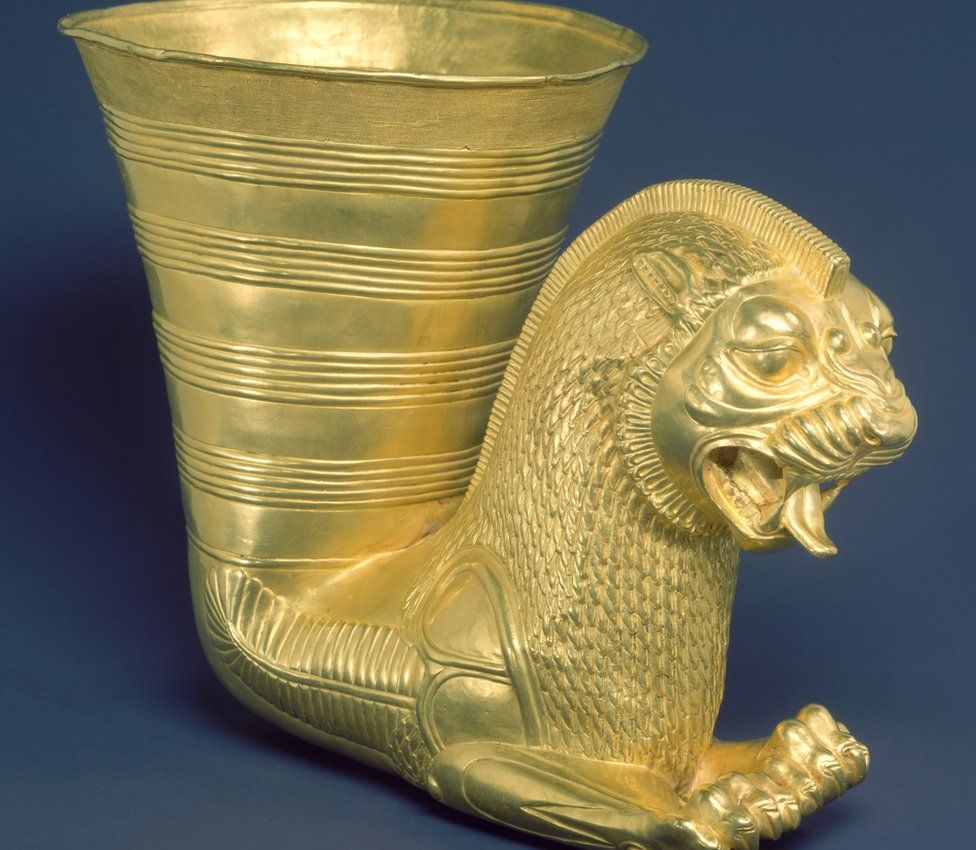 "We start at roughly 5200BC as that's the earliest period from which written texts tend to survive. And we use some 300 objects to put back together the history of arts and design in Iran. We felt the persistence and continuity of Iranian culture often isn't appreciated.
"Even in Iran itself the story is broken up first into antiquity and then the Islamic period from the mid-7th Century AD. We hope with this show people will learn about the entire culture, up to what happens today. It's a way to get behind the news headlines which so often only concern conflict."
The show is in 10 sections. One early object is a sumptuous rhyton (drinking jug) made of gold and probably created some time after 500BC.
Less glittering but equally evocative is the Cyrus cylinder of the same period. In ancient cuneiform writing, it tells of the conquest of Babylon in 539BC. The clay cylinder is normally housed in the British Museum.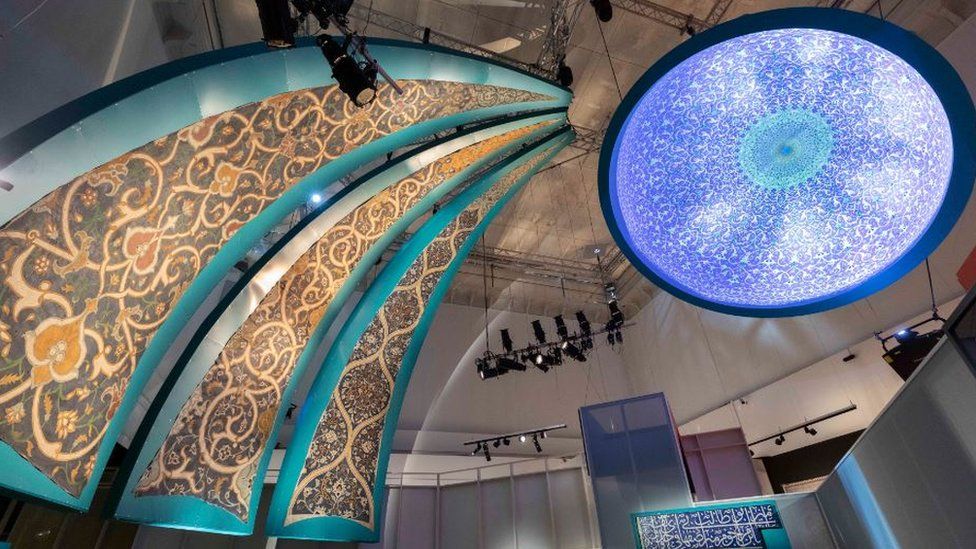 The exhibition contents are from the V&A's own holdings and from other British, European and American museums. Given how tense UK-Iranian relations have been in recent times the show inevitably carries a hint of cultural diplomacy. But it unquestionably boasts some gorgeous objects.
Stanley praises the unifying design of architects Gort Scott who have created interlocking spaces to take the visitor from the early centuries to a modern gallery environment suitable for contemporary art.
Ina Sarikhani Sandmann chose the recent work. She suspects many pieces will surprise people unfamiliar with modern Iran. Her family left the country after the 1979 Islamic revolution and built up a remarkable collection of Iranian art.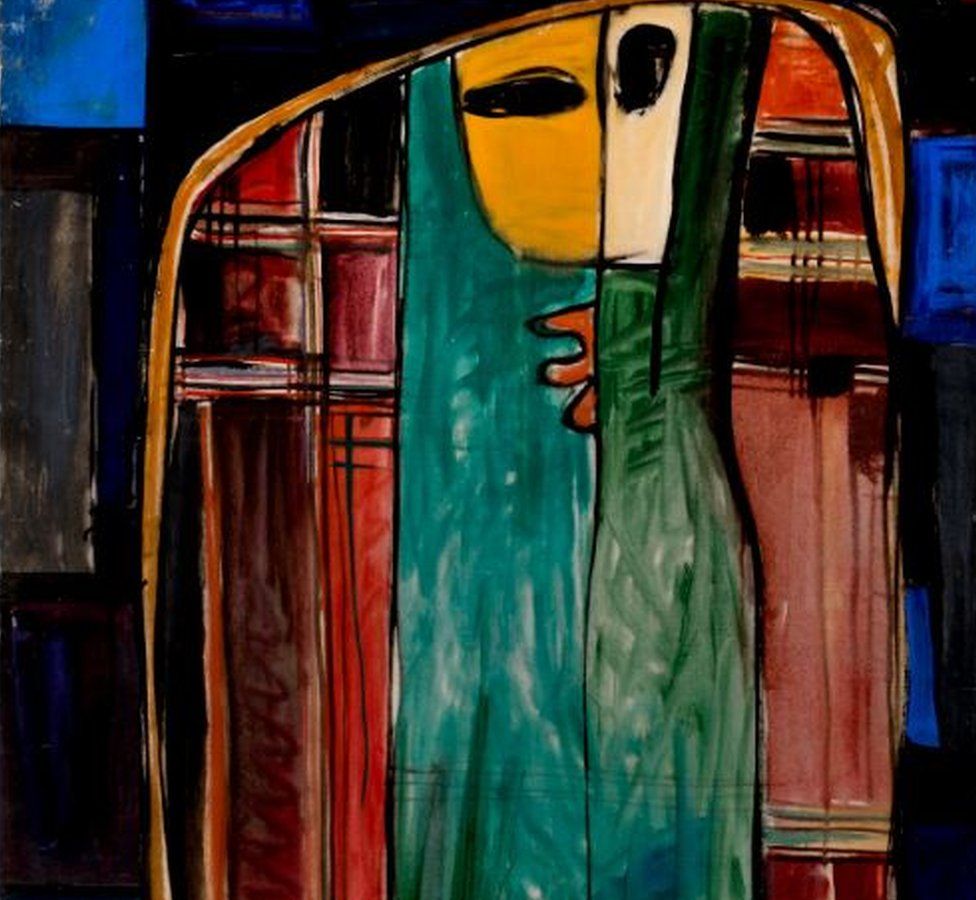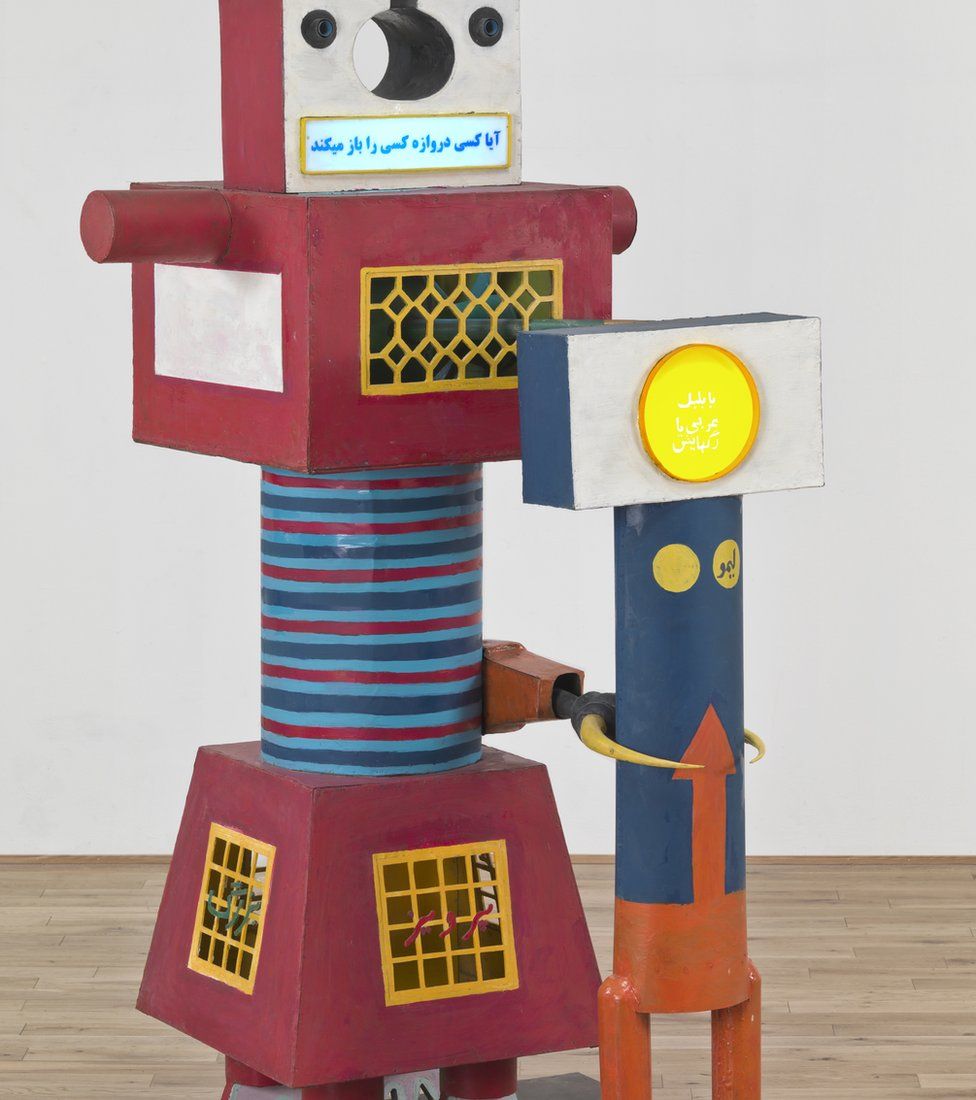 "Often people don't realise Iran has continued to have an innovative, exciting and explorative scene, even since the revolution. After World War Two Iran went through an incredible epoch of cultural dynamism – not just in Tehran. Some of those modernisms looked clearly Iranian to an outside view and others less so."
One of her favourite pieces in the show is Veiled Woman, painted by Sirak Melkonian in 1957.
"The artist shows a woman emerging from the bath-house. She has her chador (large scarf) wrapped around her and you catch just a glimpse of her hand holding it tight beneath her chin as she glances sideways at you." She says it's a reminder of how the Iranian avant-garde remained interested in the textures of local life.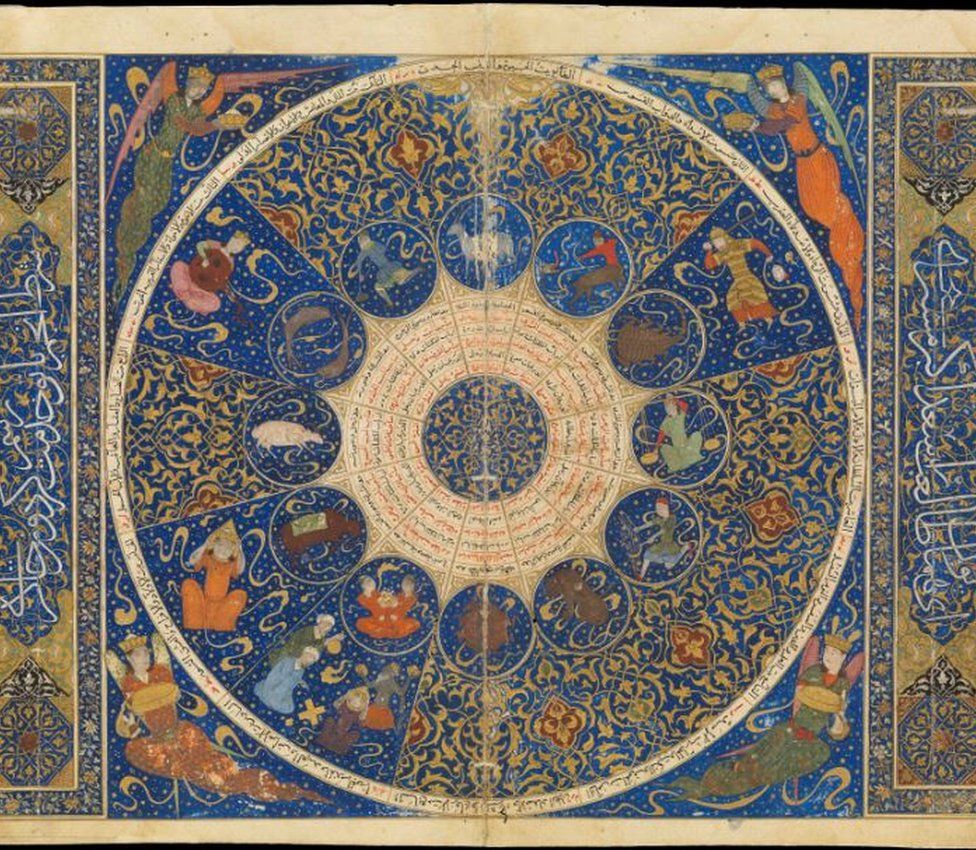 Sarikhani Sandmann also enjoys the humour of the mid-1960s sculpture by Parviz Tanavoli, made of rough wood and plastic. It's inspired by the traditional Persian love-story of Queen Shirin and the lowly Farhad.
"In the original, Shirin stays true to her king. But in this innovative modern sculptural version there's a red arrow as a phallic gesture and two yellow discs as breasts which bear the Persian word 'limoo' which I would translate into English as 'boobies'. So here Farhad finally gets his satisfaction."
Sarikhani Sandmann sees continuity in the use of colour. "We start this exhibition with the fantastic landscapes of Iran – the colours are from those landscapes: the lush reds and blues and pinks. I think that's still reflected in art today.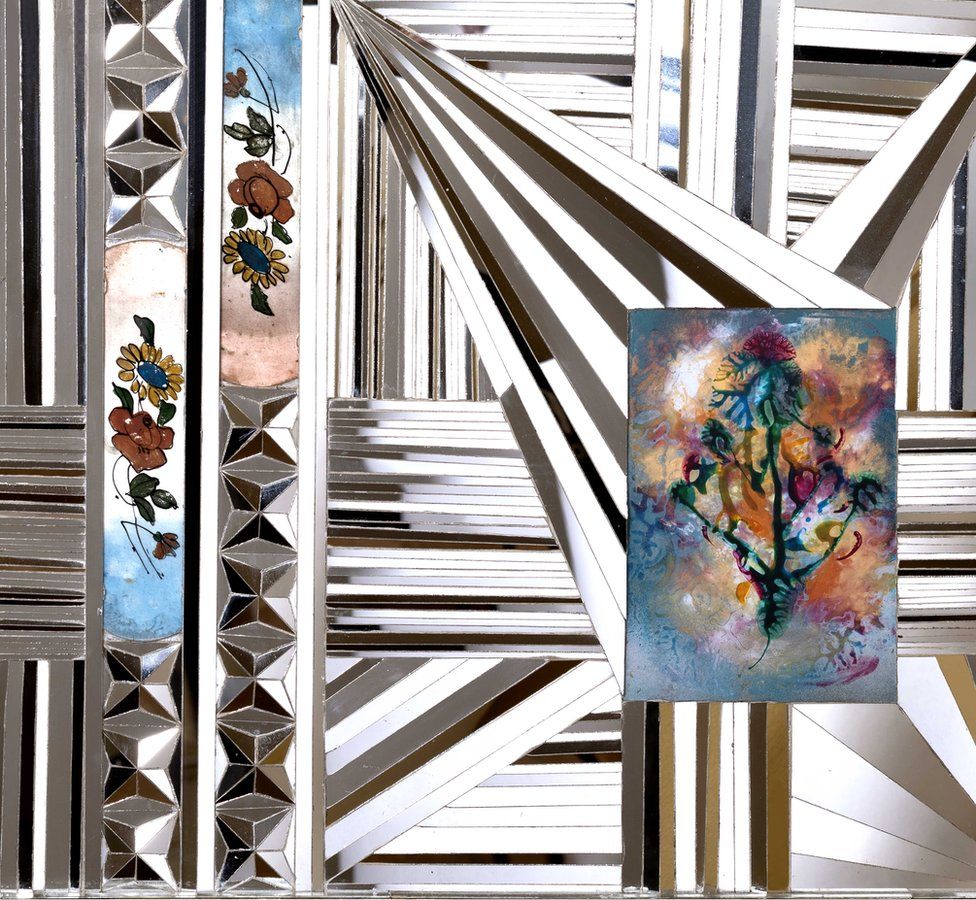 "Even if you know very little about Iran I think the show will reveal an incredible richness and high levels of sophistication. There is spiritual work but there's also a cosmopolitan, human level.
"Perhaps people will see that the underlying concerns are love and war and desire and power. They're the intimate moments of life which exist in art almost everywhere."